***View Video Tutorial Here***
Donately understands that there isn't a one-size-fits-all when it comes to creating a Donation Form and therefore have made it easier than every to customize each form to meet the needs you have.
Collecting donor information for reporting is very important when it comes to creating forms. While certain information is always required such as a donor's name and email address, there are other pieces of data that you can request when a donor is making a donation that depending on your reporting needs you can customize to be a required field that the donor fills out or an optional field.
One example of a "nice to have" field for reporting purposes but may not be neccesary if you are trying to save your donor time when completing the donation form may be their address. It would be great to know where to send a thank you or where your donations are coming in from, but you may not need to have that information if the donor doesn't feel like sharing it. To customize your form to meet your needs, you can use the toggle button that will appear in all fields that aren't needed for processing a donation payment.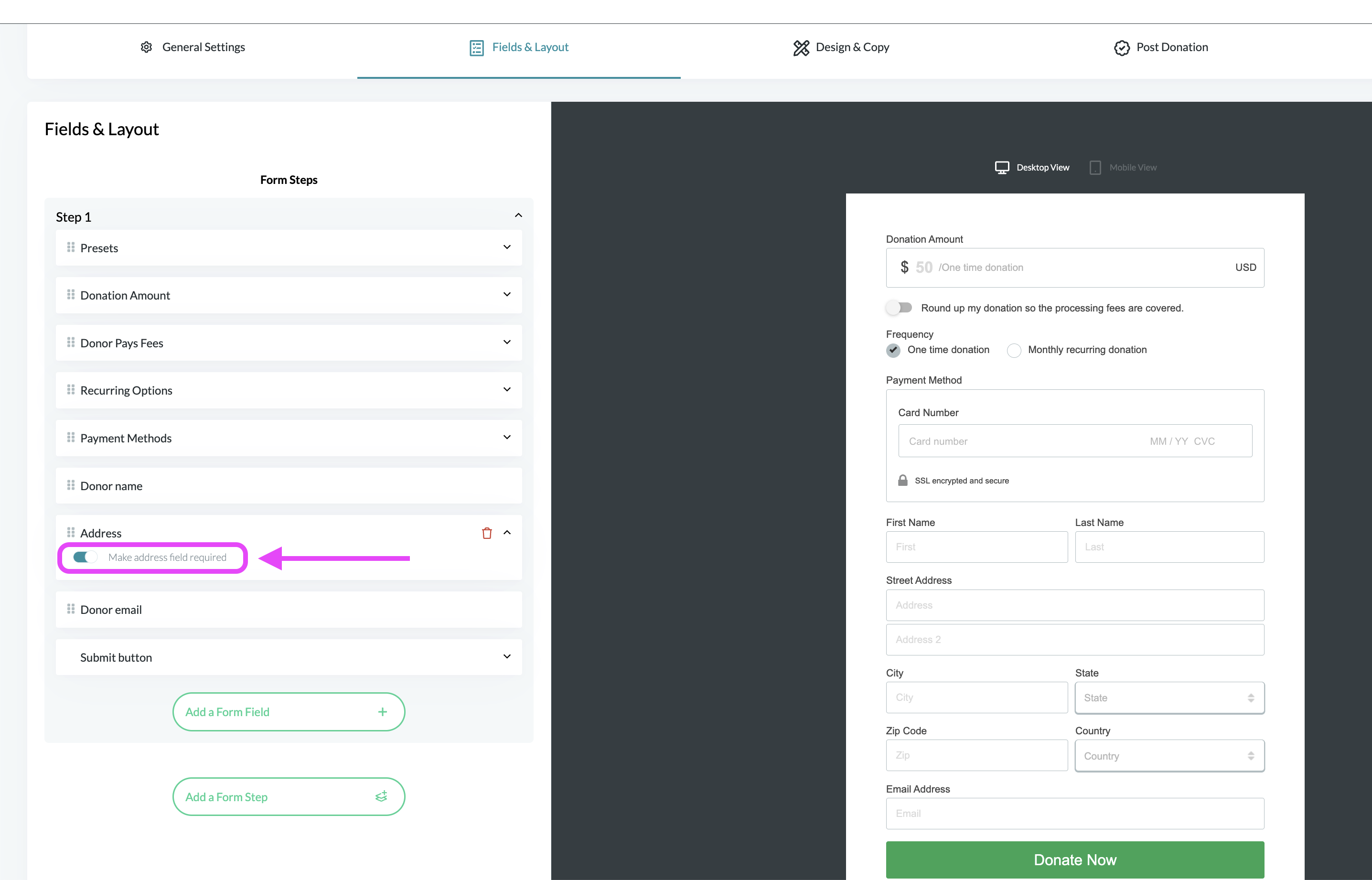 Another example may be that if someone donates $25 because their donation is part of a 5k registration and donors are receiving a t-shirt. Not only would you need to know where to send that t-shirt, but you would also need to know the what size shirt to send. In this case, you would need to toggle the donor's address as a required field and then create a custom field that you would also toggle as required.