Donately integrates directly with the top donation matching software Double the Donation! Double the Donation is a great way to increase online donations effortlessly, simply by giving your donors the opportunity to see if their company will match their donation. They make the process simple and give you all the information you need so you know what to expect from each match.
Setting up the integration is very simple, and requires just a few steps. Follow our guide below to start getting more donation revenue!
Don't have a Double the Donation account yet? Fill out this form, and their team will be in touch with you!
Step 1. Log in to
Donately
&
Double the Donation
For the easiest integration, open both dashboards in separate tabs.
Step 2. Go to the
Integrations
page in Donately
Once there, click on the "Native Integrations" tab. Down the bottom, you'll see the section for Double the Donation.
Step 3. Copy your Public and Private Keys from Double the Donation.
Back on Double the Donation, click on Settings, then API Key.

Copy your Public and Private Keys, and paste them back into Donately in the appropriate box.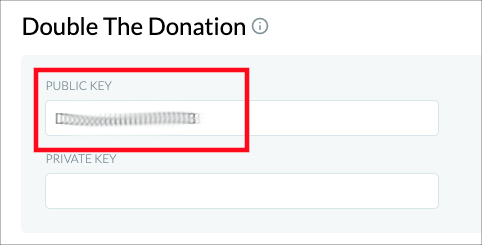 Click "Save" in Donately.
Step 4. Add to your Donation Form! (see note below)
Now that you've linked the two systems together, Double the Donation can now be added to any Donately donation form! To check and ensure the integration was successful, go to the Settings step of any donation form, and you should see the Double the Donation box at the bottom enabled!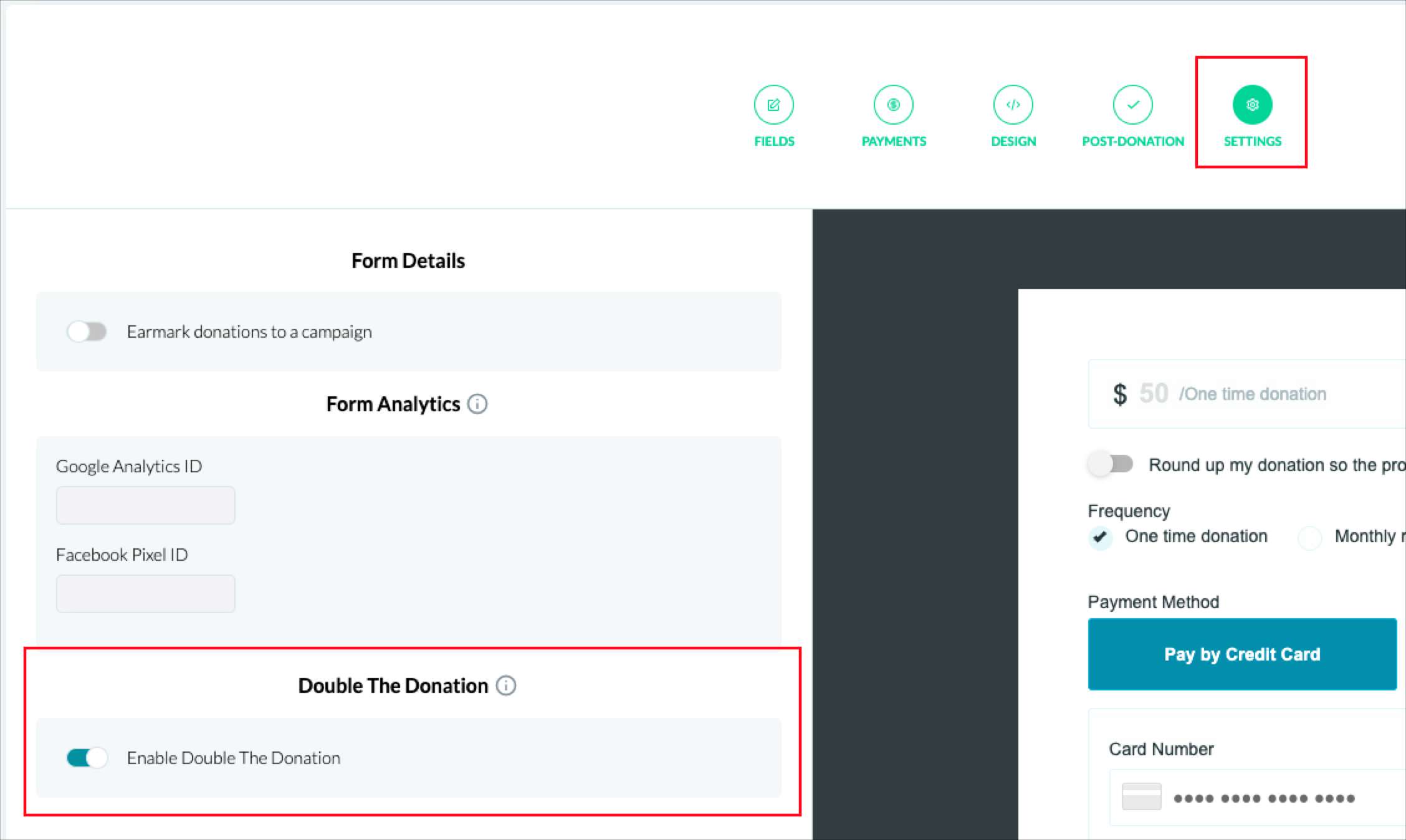 On the donation form itself, you'll also now see a search box integrated directly into the form: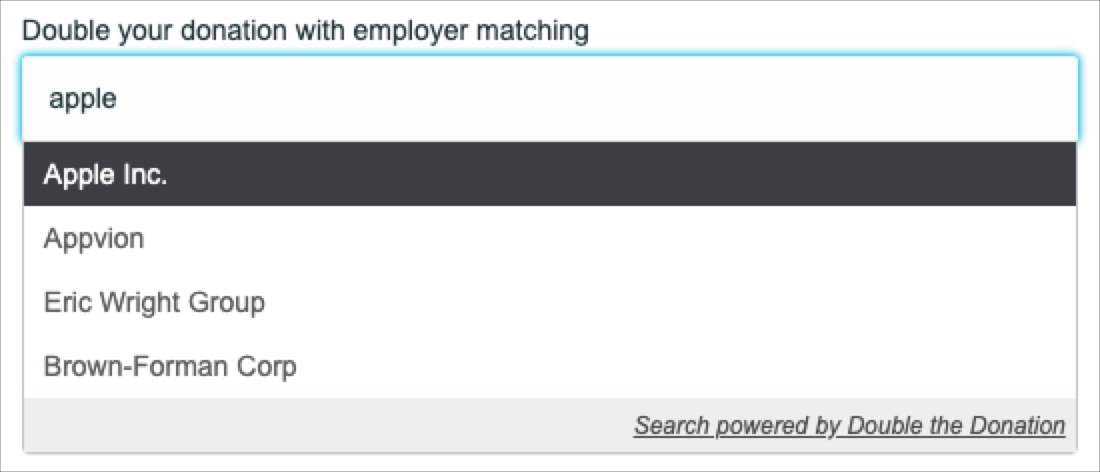 When the donor begins typing their company name, a list of supported company matching the search will populate. The donor will simply select their company from the list, and the process will begin once the donation has been completed. For more information on the Double the Donation process, check out their help guide by clicking here.
NOTE: Depending on when you last embedded a Donately donation form, you may need to re-embed this form into your website for the changes to take affect. If you are using the Donately Campaign or Fundraising pages, no updates are needed. If you embedded your donation form prior to July 2020, you may need to re-embed. If you have questions on this, please chat us from your dashboard with a link to your current donation form. We can take a look and let you know if that is necessary.