Adding your Google Analytics ID to your Donately dashboard is a great way to get advanced data about your donations. With their platform, you're able to track source data, demographics, and much more.
Note: In order to enable our integration with Google Analytics, you'll need to be on a Team or Enterprise plan. If you're not a user yet, please see our pricing here. If you're a Legacy, Free, or Starter tier user, read more about upgrading in your dashboard: https://dashboard.donately.com/upgrade.
Follow the steps below to add your Google Analytics ID to your Donately account:
Step 1: Navigate to Google Analytics
You'll need to either login or create a free account.
Step 2: Find your Tracking ID
Once logged in, click on "Admin" in the bottom left-hand corner. Once on the next page, click on "Property Settings". Your Tracking ID should be the first item on the list:

Your tracking ID will likely start with UA, but may it not! You'll want to copy the entire string of numbers and letters in that space, including any dashes.
Step 3: Enable eCommerce Tracking
Donately will send donation data through to Google Analytics using Google's e-commerce section. This will give you insight into unique donations, the amount raised and more.
Before that data flows into your account, though, you'll need to enable eCommerce tracking from your Google Analytics settings.
While you're already in your Google Analytics settings, follow these steps to do so:

1. If you navigated away after step 2, click on the Admin tab in your Google Analytics dashboard.


2. Once there, click on eCommerce settings button. You will likely find this in the right-most column.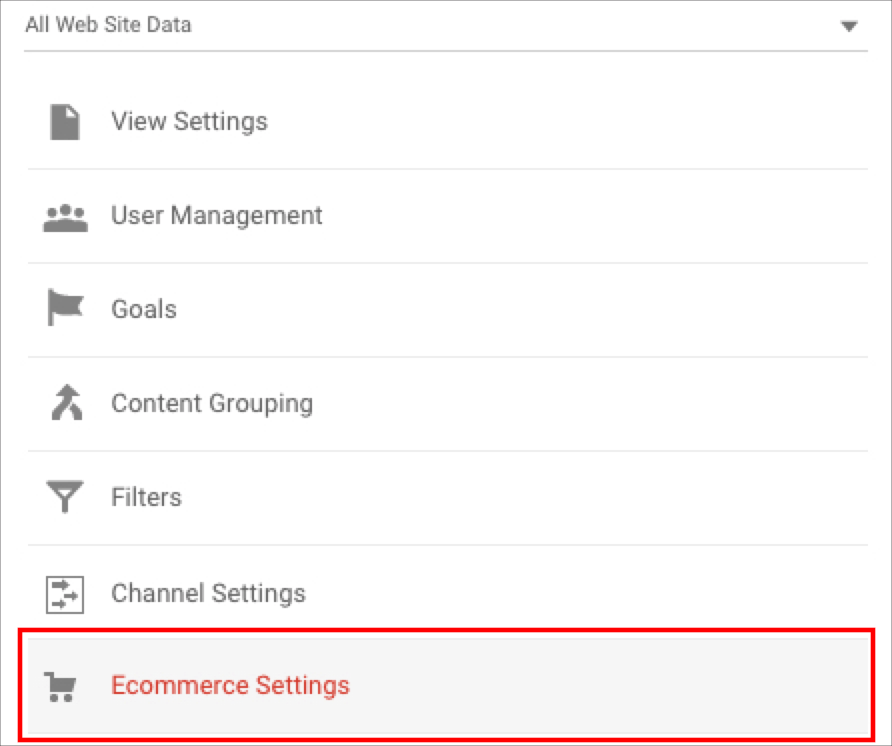 3. On the next page, you'll want to toggle eCommerce Settings to the "ON" position. Unless you have other custom eCommerce elements on your website (separate of Donately), you can leave Enhanced Ecommerce Reporting OFF.

Step 4: Navigate back to Donately
On your Donately dashboard, head to your Native Integrations page. Once there, you'll see a box labeled "Google Analytics ID". Paste in your tracking ID from Step 2.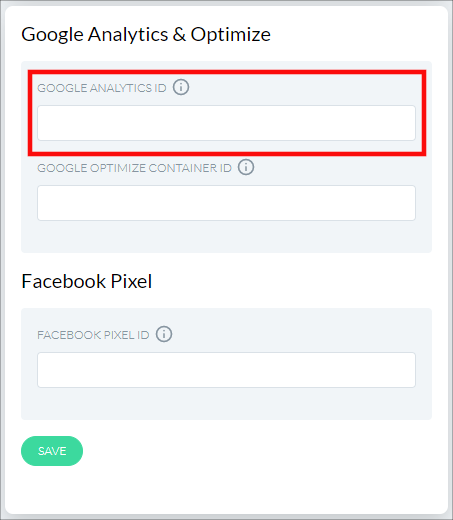 Click "Save" in the account settings.
Step 5: Reembed or Republish Your Embedded Form
No matter how you are collecting donations, you will need to re-publish, and possibly re-embed your Doantely donation form.
Hosted Donation Pages
If you are using the Donately hosted donation pages, you will need to republish all donation forms. You can do this by going to Forms, then clicking on any/all of your donation forms. On the next page, simply click "Publish" at the bottom, and your Google Analytics code will now be included.
Embedded Donation Form
Embedded after July 2020
If you've embedded your form after July 2020, you can simply click into any/all donation form versions that are embedded on your Forms page, and click "Publish". This will push all updates to your form automatically, without needing to re-embed.
Embedded before July 2020
If you've embedded your form prior to July 2020, you'll need to re-embed our latest form version. You can find your embed code by going to your Forms page, clicking on the form you'd like to embed, and going to the "Share" tab, found along the top. From there, copy the "simple script" or "iFrame" code, and paste it into your website, replacing what is currently in place for your donation form.
Not sure when I embedded!
If you're not sure when you last embedded your donation form, your best bet is to simply follow the instructions as if it was before July 2020.